Feedback From Clients
My first tattoo with kayo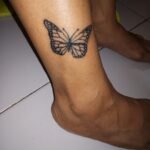 My first tattoo with kayo sir,,,, i was very scared of pain, but after few seconds he made me secure,, now i feel like to do one more tattoo….
Thank you so much
Dhara shah
October 8, 2021
Thangamani Raghunathan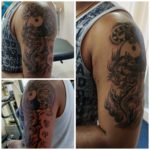 This is my first and " THE BEST " experience with tattoo.
Kayo's studio is at high standards of HYGIENE. He's very organized, explained me the entire process and ensured every bit of it was followed. He turned my ideas into reality and was very creative in filling the design gaps to enhance the overall look of the tattoo. All tattoo supplies he uses are of highest quality so 'health and safety' is at safe hands. He's very humble and makes you feel comfortable. His tattooing skills are amazing overall when precision is his specialty. He educates about 'tattoo after care' and gives a kit which includes a hand out to refer the steps, a healing lotion and a bottle of coconut oil, this explains his care and completeness. Cost factor is very reasonable comparatively. "Zero busy" and very calm studio location. Now I'm my body, I'm my mind, I'm my soul and I'm my Tattoo.
Thankyou Kayo, see you soon again for my next tattoo.
June 8, 2020
Anumitha Sharma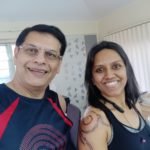 After waiting for many years to get inked, 2018 was it! After identifying my artwork/s, the search for the right artist could not have been been more fruitful when I realised he lives in the same community as I do! Instead of discussing over phone, I walked over to meet him and lets just say there has been no looking back!
I got two tattoos inked on the same day!!! After six months was the third one and within the next year I got the fourth one inked!
It is well known that tattoos can be addictive, but if it's tattoo+kayo the combo is simply irresistible. His eye for detail, his passion to express the nuances, he translates it so beautifully that it is always better than your expectation!
June 8, 2020
Sandeep Venkatesh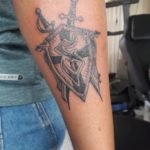 Hi, so far Kayo has done 6 different tattoos for me, each having its own perfection and meaning. I have been Kayo's customer since 2012, and am so happy to say that, Kayo has been a wonderful person in keeping me so comfortable while making tatoo, he will ensure the tattoo outcome has the perfection.
Kayo made me to feel like home when I enter the studio. Has great respect , polite, feels happy to visit studio all the time with grace.
Will be happy to continue to beca customer and a good friend too. As Kayo treats me as a good friend with great respect. Amazing tatto skills and amazing person. Thanks a lot Kayo…. happy to get few more tattoo ..in the pipeline…
June 8, 2020
Rahul Bose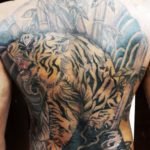 Silver Phoenix Tattoos – Where do I begin!
I came to know about this place through a friend and since I already had an existing tattoo, I thought I would get a quick touch up done and was thinking of extending it a bit. When I contacted Uncle Kayo he just told me to come to the studio and he would check the tattoo out and design something around it as I had no idea what to get done. That's where my journey with this amazing studio and Uncle Kayo began!
From the start till the end he was completely professional and courteous. A very caring tattoo artist as well I might add. Many artists just want to get done with their work as soon as possible and move on to their next client but Uncle Kayo dedicates his full time and energy while doing a tattoo, I should know as I have sat in the studio till wee hours of the night getting a tattoo done. If the pain was too much he would call it a day.
I love tattoos and since that day I have gotten 3 done by this great artist.
Thank you uncle you are an amazing artist and human being!! I am so glad that I got my tattoos done by you, I love every one of them!!
Here's to looking to a few more in the future! 🙂
June 8, 2020
Deepak Malhotra
I love the person uncle is. His work just expresses that goodness 🙂
May 4, 2020
Feroza Bachana
Thanks a lot Kayo for the beautiful tattoo. The compliments haven't stopped every time someone sees it
April 27, 2020
Mallikarjun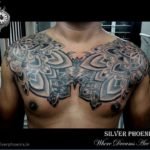 I just wanted to thank you again for your work on my chest. It is beautiful and even better than I could have imagined. Thanks for taking the time to draw it up especially for me and taking the time to make it perfect. It looks awesome, and I love it.
April 24, 2020
Zico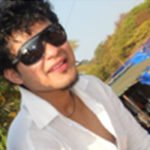 "Too much of a Good Thing can be wonderful!" – Mae West.
If I were to describe the emotion I go through each day when I look at this outstanding Piece of Art, and the rush that fills me every time someone stares at it and reacts, 'Wonderful' would be an understatement!!
Credits for My Tattoo, from design to inking( and also the muster-up-your-courage talks) goes to entirely to Kayo. The day I first saw the layout, I knew it
wasn't just an 'Artists Impression' of some sort. It indeed had a very strong underlying meaning to it. And in my opinion, each and every tattoo should have some
purpose behind them. He had painted, what seemed like, a Carbon Copy of the thoughts and the images he had running in his mind!!
The Five Elements of nature, depicted through a Fiery dragon, a menacing eagle and a venomous viper, in constant conflict with each other, is what my first ever Tattoo depicts! And I am grateful,fortunate and blessed for having someone like Mr.Kayomarz Shroff work on me. His work is impeccable. His technique matches that of International Standards. His creativity is unique.He is devoted to his art and work. In simpler words, he is just AWESOME!!
So all of you out there, who love art, love Tattoos, and would love each moment of their lives to be cherished and remembered by something, you have found your answer right here!
Welcome to the Miami Ink of the East!
I wish Mr.Shroff the very best in all his future endeavours.
Shine On,
April 11, 2020
Raunak Jana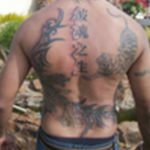 With the social taboos on tattoing, I never thought I would be able to have myself a tattoo until I met you….your skills of depicting moments of life , mood, feelings, stories of the mind, translating dreams into works of art have made me fulfil my passion of being inked.
At 19 I was tattooed for the first time & all who thought I would be doing wrong appreciated your work. My mom who teaches art in school – with all her reservations – accepted your work as a piece of art.
"The spirit of life, "What goes around comes around" and the other scripts ", depict stories of their own.
A human body is a gift of God….to it I have been able to showcase my mind frame which otherwise would have perhaps been unexpressed.
You have helped me feel I have achieved the much sorted freedom of life when one tends to step up in life reflecting the stages of fulfilment of various moods of human life.
Hopefully I would be marked as a piece of your work of excellence in depicting a form of artwork which I am sure would help everyone say a story of their own
April 11, 2020
B Karthik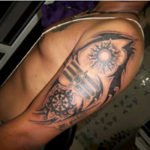 Hi… I have known Kayo for 8 years as a friend and his interest in tattooing since about a last couple of years. Though I have always been keen on having a tattoo done to myself, I couldn't do so for two reasons. One, the cost involved. Secondly, the "pain involved" (both on spending and tattooing ). When I spoke to Kayo about my apprehension on the "pain involved "part (only for tattooing), he explained me its second to none. Also, he is very cautious on the quality of the equipment and materials used to get a tattoo done.
I take this chance to explain the artistic work he has done on my tattoo. I got the Trident of Lord Shiva on my right lower hand and Lord Shiva himself on the chest done. The craftsmanship is so accurate that after a couple of days they looked so real. Like my birth mark…
Overall, I'd give a perfect 10 for my personal experience with Body Canvas. Wishing more success to Kayo and Body Canvas
April 11, 2020
Aspy Engineer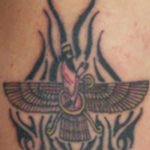 Tattoo was considered a junk art. Only hippies, macho men used tattoos as a trade mark to show off. Times have changed the concept of having a Tattoo. It is an art varying from chicks, and guys. Guys like Kayo, tend to give a new definition to tattoo art. The personal cum professional touch are hard to come by. This guy puts his heart & soul together ,the outcome is a class apart.
April 11, 2020
Berjes Malegamwala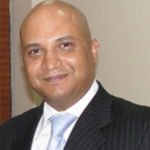 For me as an individual, Tattoo is an expression of ones soul to be sketched onto ones body to stay there forever.' Kayo has mastered the art of understanding the inner voice, design and portrays it beautifully onto the body. The detailing and finishing coupled with an amazing hygienic ambiance and personal touch make Kayo stand out from the mass and elevate him to a class ruled by him alone.
Kayo – "THANK YOU" for inking me. Will always carry your art. LOL
April 11, 2020
Nilanjana Ghoshal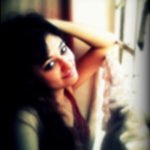 Uncle, you are one of the best tattoo artists till date! I'd be dreaming to be inked by you someday and now I can say Im lucky to be inked by you ! :)' Your work is absolutely flaw less and its PERFECT ! Anyone who is inked by you, leaves your studio "fully" satisfied without any complains. I'm hoping to get inked by you again. Uncle, you're simply the "best".. 🙂
April 11, 2020
Felix Kaspar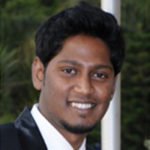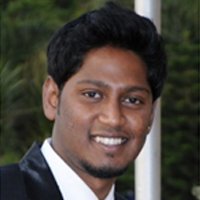 I was very scared of pain when I first thought of getting a tattoo done. However that completely changed when I entered the tattoo studio. Kayo made me feel so secure – like its going to be like a insect bite for few minutes. The pain was there for the initial 5-10 mins. post that you will enjoy looking at the artistic work of Kayo.
April 11, 2020