History of Tattooing
The word tattoo comes from the Tahitian "tatu" which means "to mark something." The earliest tattoos were found in Egypt during the time of the construction of the great pyramids (It undoubtedly started much earlier).As the empire expanded to Greece, Persia and Arabia, so did the art.
The Greeks used tattooing for communication among spies. Markings identified the spies and showed their rank. Romans marked criminals and slaves. The Ainu people of western Asia used tattooing to show social status. Girls coming of age were marked to announce their place in society, as were the married women. The Ainu are noted for introducing tattoos to Japan where it developed into a religious and ceremonial rite. In Borneo, women were the tattooists.
Polynesians developed tattoos to mark tribal communities, families, and rank. They brought their art to New Zealand and developed a facial style of tattooing called Moko which is still being used today. There is evidence that the Mayan, Incas, and Aztecs used tattooing in the rituals.
The Personalised Tattoo Boutique
Kayo has dabbled with art from childhood. The earliest were sketches , often of figures, sceneries and still life. As time went on, he started with water colours. This then moved to oil paints. As opportunities increased, Kayo experimented with glass paints and stained glass. He has been inking tattoo enthusiasts for the last 10 years. As he explains, the love for art continues, it is just the canvas that has changed.
The Silver Phoenix Tattoo Parlour aims to provide state of the art facilities. The cosy boutique is air-conditioned and has a beautiful patio on one side. Over-looking great expanses of space, it offers the privacy one requires and yet the warmth and care which is so important to feel comfortable.
Tattooing is by appointment only. In order to make it convenient to customers, one can book a slot at any time of the day or even a late evening, if that is what one desires.
All consumables are disposable and therefore the chance of catching an infection are minimal .
Unlike many parlours where you have just the ready made flash to go by, this is one place where we are happy to discuss your tattoo with you, suggest options, modify designs, even customise something just for you. You will experience personalisation in every possible way.
Silver Phoenix offers you a warm and comfortable environment in which to get inked. As we say, this is "Where dreams are inked"

Feedback From Clients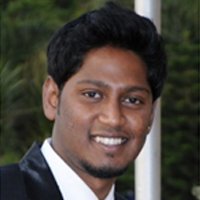 I was very scared of pain when I first thought of getting a tattoo done. However that completely changed when I entered the tattoo studio. Kayo made me feel so secure - like its going to be like a insect bite for few minutes. The pain was there for the initial 5-10 mins. post that you will enjoy looking at the artistic work of Kayo.
Felix Kaspar
For me as an individual, Tattoo is an expression of ones soul to be sketched onto ones body to stay there forever.' Kayo has mastered the art of understanding the inner voice, design and portrays it beautifully onto the body. The detailing and finishing coupled with an amazing hygienic ambiance and personal touch make Kayo stand out from the mass and elevate him to a class ruled by him alone.
Berjes Malegamwala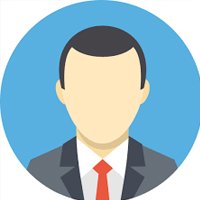 Uncle, you are one of the best tattoo artists till date! I'd be dreaming to be inked by you someday and now I can say Im lucky to be inked by you ! :)' Your work is absolutely flaw less and its PERFECT ! Anyone who is inked by you, leaves your studio "fully" satisfied without any complains. I'm hoping to get inked by you again. Uncle, you're simply the "best".. 🙂
Nilanjana Ghoshal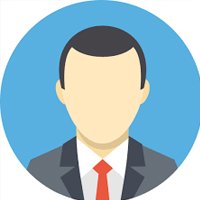 Tattoo was considered a junk art. Only hippies, macho men used tattoos as a trade mark to show off. Times have changed the concept of having a Tattoo. It is an art varying from chicks, and guys. Guys like Kayo, tend to give a new definition to tattoo art. The personal cum professional touch are hard to come by. This guy puts his heart & soul together ,the outcome is a class apart.
Aspy Engineer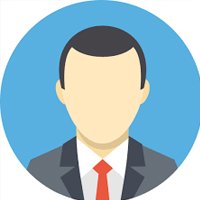 "Hi... I have known Kayo for 8 years as a friend and his interest in tattooing since about a last couple of years. Though I have always been keen on having a tattoo done to myself, I couldn't do so for two reasons. One, the cost involved. Secondly, the "pain involved" (both on spending and tattooing ). When I spoke to Kayo about my apprehension on the "pain involved "part (only for tattooing), he explained me its second to none. Also, he is very cautious on the quality of the equipment and materials used to get a tattoo done.
B Karthik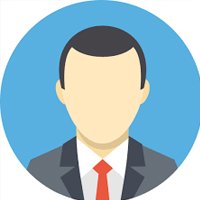 With the social taboos on tattoing, I never thought I would be able to have myself a tattoo until I met you....your skills of depicting moments of life , mood, feelings, stories of the mind, translating dreams into works of art have made me fulfil my passion of being inked. At 19 I was tattooed for the first time & all who thought I would be doing wrong appreciated your work. My mom who teaches art in school - with all her reservations - accepted your work as a piece of art.
Raunka Jana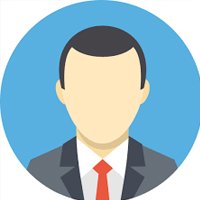 If I were to describe the emotion I go through each day when I look at this outstanding Piece of Art, and the rush that fills me every time someone stares at it and reacts, 'Wonderful' would be an understatement!! Credits for My Tattoo, from design to inking( and also the muster-up-your-courage talks) goes to entirely to Kayo. The day I first saw the layout, I knew it .
Zico