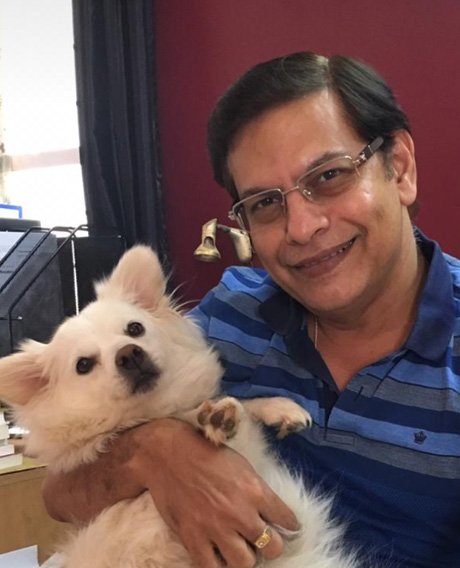 About The Artist
When a corporate executive gives up his role to follow his passion, the result can only be magic. Kayo is one such trail blazer where the call of colours was loud and appealing. What followed were a stream of exceptionally artistic and eye catching tattoos that Kayo inked.
In his earlier days, Kayo dabbled in different forms of art including water colours, oil paints, glass painting and stained glass work. He was the School Art President and has won various awards during school and college. Kayo developed an interest in tattooing ten years back and has since been experimenting with different forms of tattooing. He has not only been trained in India but also in Cosmetic tattooing from Nouveau Contour, UK. Kayo has inked more than a thousand tattoo enthusiasts. For Kayo tattooing is a hobby turned into a profession. He specialises in large tattoos especially chests and full backs. He loves doing tribals, maori and celtic and has a keen interest in correction/ modification tattoos.
While on the one side Kayo loves the artistic medium, he is seriously aware of the lack of hygiene and standard processes in this field. Kayo himself is a certified tattooist. He has also read and closely tracks the tattooing standards in Australia, US and Canada. Kayo's usp is hygiene and he uses only disposable equipment.
He is married to Beroz and has a beautiful daughter, Pallavi
The Personalised Tattoo Boutique
Kayo has dabbled with art from childhood. The earliest were sketches , often of figures, sceneries and still life. As time went on, he started with water colours. This then moved to oil paints. As opportunities increased, Kayo experimented with glass paints and stained glass. He has been inking tattoo enthusiasts for the last 10 years. As he explains, the love for art continues, it is just the canvas that has changed.
The Silver Phoenix Tattoo Parlour aims to provide state of the art facilities. The cosy boutique is air-conditioned and has a beautiful patio on one side. Over-looking great expanses of space, it offers the privacy one requires and yet the warmth and care which is so important to feel comfortable.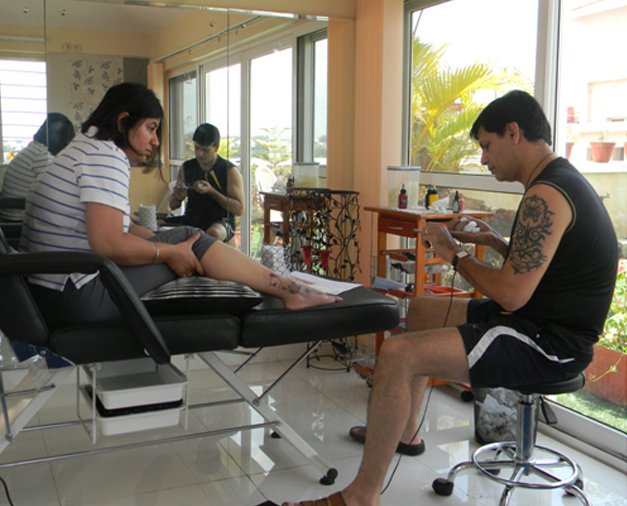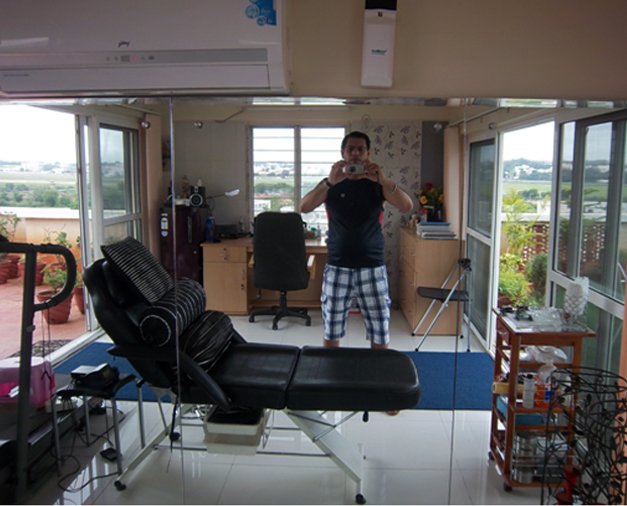 Tattooing is by appointment only. In order to make it convenient to customers, one can book a slot at any time of the day or even a late evening, if that is what one desires.
All consumables are disposable and therefore the chance of catching an infection are minimal .
Unlike many parlours where you have just the ready made flash to go by, this is one place where we are happy to discuss your tattoo with you, suggest options, modify designs, even customise something just for you. You will experience personalisation in every possible way.
Silver Phoenix offers you a warm and comfortable environment in which to get inked. As we say, this is "Where dreams are inked"

The Logo
The Silver Phoenix logo is symbolisted by the words Silver Phoenix and the symbolic Phoenix.
To us, the word "Silver" stand for the fact that what we do is ornamental art in all its finery. Every tattoo is a master piece and deserves ultimate care and an eye for detail. We are confident that every customer carries with her/him, a piece of art that s/he had always dreamt of. Its therefore the place "Where dreams are inked."
The Phoenix is a mythical bird. As folklore would have it, when a phoenix gets old, it burns itself and from its ashes emerge a new young phoenix. To us, the phoenix is symbolic of a new YOU. Its symbolic of your effort to create a new You and manifest yourself as you want . We celebrate your desire to recreate yourself and beautify your body, the way you want to.
As the tag line says, we believe in making each tattoo experience one that you will remember and for that would be happy to change/modify or create a design for you from scratch. It truly is "The Personalised Tattoo Boutique"